You can trust us to ensure your property meets legislation, and our expertise will ensure your home is safe for years to come.
From our home office in Maroochydore, we service the Sunshine Coast, North Brisbane and the Hinterland.
Coast Smoke Alarms diligently serves all these areas as part of our commitment to keeping people safer in their homes.
As Sunshine Coast locals, we understand the unique environmental challenges your smoke alarms will be required to face, and we are passionate about the service we provide to our surrounding community.
Home Sellers Compliance Check
Getting ready to sell? Book this service and we will visit your property and check that the smoke alarms meet the legislative requirements to sell. We will provide a compliance report or quote/upgrade the alarms to meet requirements. Please note, extra charges apply if we upgrade the alarms, as per our pricing schedule.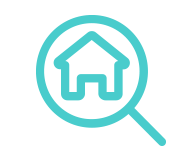 Property Managers Services
Frustrated with your smoke alarm contractor? Come and experience the Coast Smoke Alarms difference. Take one stress out of property management with our annual subscription, and leave all the hard stuff to us.





Don't take any risks on your family's safety. Call us today to check your smoke alarms are working, in-date and in the correct positions to alert you quickly if there is a fire.
Why choose Coast Smoke Alarms?
Small enough to care, big enough to get the job done.
We know that smoke alarms save lives which is why we are so passionate about the work we do. We are dedicated to improving the safety of our community in the event of a house fire
Our knowledgeable team are committed to ensuring we always provide the highest level of service and as a business, we constantly strive to improve all aspects of our organisation to better ourselves and our industry.
We are locally owned and operated and based in Maroochydore.
Smoke Alarm Laws Have Changed
From 1st January 2022 you cannot sell or rent a property in QLD unless it has been upgraded to meet the new smoke alarm legislation. We are a leading supplier and installer of smoke alarm services to real estate agents and privately owned residential properties on the Sunshine Coast.
Get in touch today to arrange a Coast Smoke Alarms call-out.
Our Sunshine Coast team is based in Maroochydore, but we install and service smoke alarms to the highest standard all the way down to North Brisbane and north to Gympie.
Companies that choose and value our services.
Here's what the Sunshine Coast community has been saying about Coast Smoke Alarms…
Melissa Collins - Robert James
Robert James Realty
Very Helpful
I have used the services of Coast Smoke Alarms (Formerly Sunstate Property Compliance) for over 10 years and have seen the business develop and change over this time with different business owners. Recent changes, under the current owners, Terry & Catherine have improved the experience, and their new client portal is an exciting new chapter that will further enhance their great service. Smoke Alarm compliance is a critical part of what we do as a property management business and the knowledge that their staff are well trained and trustworthy is essential.

Vikki Lee
Harcourts Caloundra
Reliable
I have had the pleasure with working with Coast Smoke Alarms for many years and have found them to be extremely professional in everything they do. They are most helpful and have reliable staff members. It has been great to find a local company that provides a personalised, flexible and proactive service, nothing is ever an issue and they are always so polite and courteous to deal with.

Belinda Kleidon (Banfield)
McGrath Estate Agents Caloundra
Caring Team
I cannot recommend Coast Smoke Alarms enough to any property managers looking for a knowledgeable and caring team for their property compliance needs. Nothing is too much trouble for Terry, Catherine and the team and they are absolutely committed to ensuring our tenants and properties are kept safe.

Olivia Dolan
Noosa Hinterland Realty Eumundi
Always on hand
We were worried that moving companies would be too time consuming and difficult but Coast Smoke Alarms made it so quick and easy. We are over the moon with the service we receive from them and Terry and Catherine are always on hand to answer any questions or deal with any problems. We are so glad we moved to a local business that really cares about their clients and would happily recommend them to any other property managers on the Sunshine Coast.

Tim Gearing
Private landlord Tewantin
Professional
I wanted to let you know that the new Cavius wireless smoke detectors you recommended look great. The install was quick, clean and professional. Highly recommend these detectors and your company. 5 stars.

Kath Millar
Asset Agents
Friendly
We use Coast Smoke Alarms. They are based on the Sunshine Coast, they are small enough to care and big enough to do a good job. Over the years, we've tried others, but have found Coast the most reliable, easiest to deal with and most friendly.

Cora Surcess
FAA Property
Knowledgeable
FAA Property have been working alongside Coast Smoke Alarms for over a year now and have found it to be a very straight-forward and pleasant experience. The team are knowledgeable, honest and caring with every job they complete for us. We can depend on them to get the job done in an efficient and timely manner. The owners Terry and Katherine are genuine and hard-working people who value excellent customer service. FAA Property highly recommend Coast Smoke Alarms and will continue to use them for all of our Smoke Alarm needs!

Amy Bennett
McGrath Estate Agents Caloundra
Passionate
Coast Smoke Alarms are an incredible partner to work with; their care of our clients is second to none and their professionalism is amazing. I would highly recommend them to anyone seeking a passionate and professional smoke alarm company.
Amy Banwell
North Shore Realty
Fantastic
We decided to move to Coast Smoke Alarms after being constantly frustrated with our previous provider and their lack of communication and personal care to our needs. Had we realised just how easy it was to move to Coast Smoke Alarms and the fantastic customer service we would receive, we would have moved much earlier. I urge any property management company who is constantly fighting battles with their current provider, to give the team at Coast Smoke Alarms a call now – you won't regret it!

Troy McNeish
The Pavilions Peregian Springs
Terry and the team have installed smoke detectors in over 50 properties for me in the space of 1 week. What could have been a strenuous process was seamless and extremely organised. The compliance report and photos added to what was already excellent communication.

Bel Len
Tenant
Really pleased that as a renter, my landlord and agent used Coast Smoke Alarms to meet the new compliance standards. Your electrician was well-presented, friendly, super-efficient and answered all my questions about the new setup.

Paul Angell
First National Real Estate Coastal
Communication with Coast Smoke Alarms is A+. Very efficient, friendly and knowledgeable with their years of experience in the industry. Our transition to this Company has been very smooth for both our Owners and Tenants. Look forward to a continued great relationship!
We know that smoke alarms save lives which is why we are so passionate about the work we do. We are dedicated to improving the safety of our community in the event of a house fire.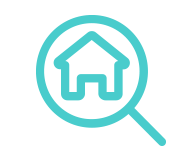 We think supporting local is important; it's why we take pride in being a locally owned and operated business. Where we can, we always support local too.

We care about a job well done. In our industry, it is a matter of life and death… Don't leave it to chance, book the experts.
We are registered warranty agents for Red, Cavius, Emerald, Matalec and PSA
Fill in the form and our specialist team will get back to you within 1 business day.