A quality choice for home sellers, homeowners, property managers, landlords and sales agents.
For over a hundred years, Clipsal has been innovating in the field of electronics. This well-known quality electrical brand is globally owned but locally managed in Australia. Clipsal Fire Tek® alarms are audited and tested annually to carry the 5 Ticks mark of quality assurance from SAI Global, who are a world-leading provider of integrated risk management solutions, assurance, and property services.
To have Coast Smoke Alarms install Clipsal Alarms in your property, request a callback today.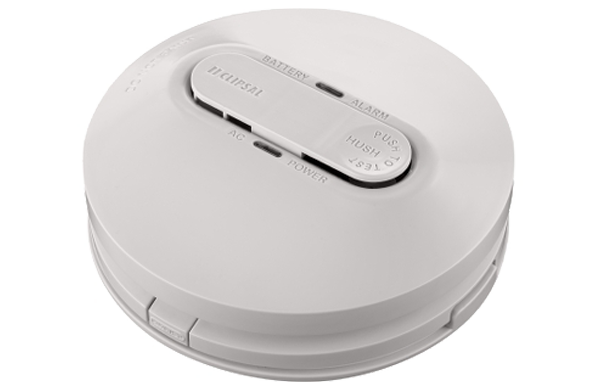 Clipsal products are a popular choice around Australia. Their smoke alarms are well-suited to the unique demands of Queensland's extreme environment. Their devices have a high humidity tolerance of 95% and a capacity to function well in a temperature range of 0°C to 45°C, which means a lower risk of false alarms. Convenience is a central part of Clipsal's alarm design. The innovative, removable hinged cover of their alarms provides easy, one-handed access to terminals and battery, with multiple mounting points and ample wiring space. In addition, it is quick and easy to deactivate sounding alarms.
Clipsal have dedicated over a century to the design and manufacture of reliable electronics, and their range of smoke alarms are a standout example of that dedication.
Speak to Coast Smoke Alarms today and get the peace of mind that comes with knowing your property and those within it are protected from the dangers of smoke and fire.