Whether you're a homeowner, a landlord or just letting your house out for the holidays, if you're responsible for a property, you're responsible for making sure that property is smoke alarm compliant. In previous blogs, we've discussed what's required to meet the new Australian Standard 3786:2014 for smoke alarms in properties, where in the house those alarms need to be installed and how to prevent false alarms. This is essential to keep properties and the people who live within them safe from the various types of fires that can start in a house.
Today, we're going to compare smoke alarms that are available in Australia, take a look at their strengths, and help you to make an informed decision when it comes to your property.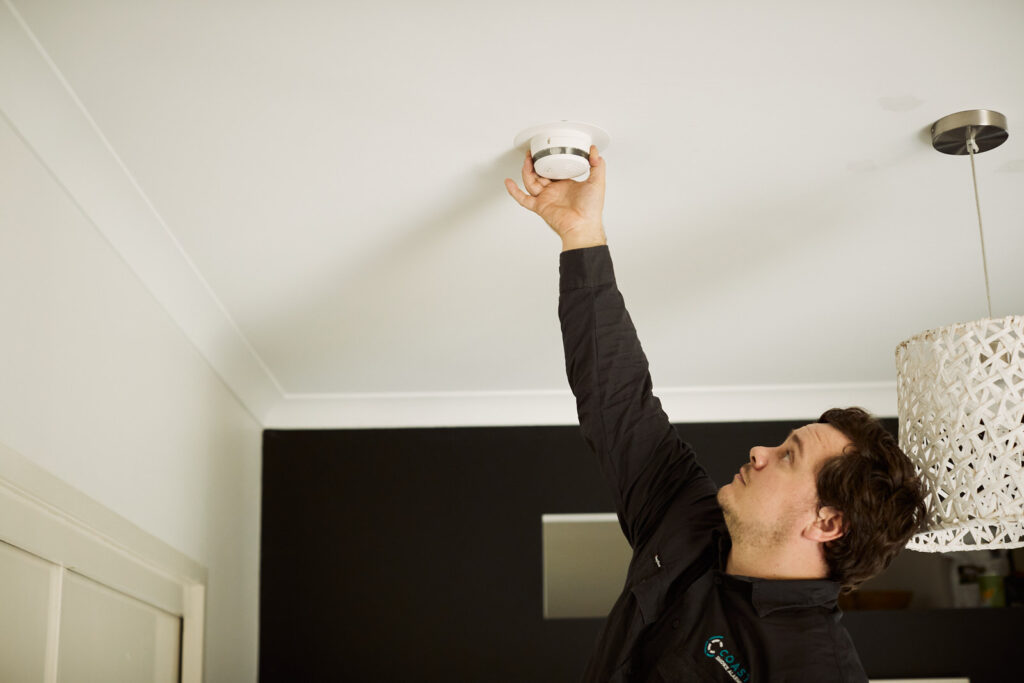 There are two types of smoke alarms: photoelectric and ionisation. While they both serve the same purpose, alerting you to the presence of smoke and fire, they work in different ways.
Photoelectric Smoke Alarms: These alarms detect invisible particles of combustion and work by aiming a light source into a sensing chamber.  When smoke particles enter the chamber, the light is reflected onto the sensor which triggers the alarm.
Ionisation Smoke Alarms: These alarms contain a small amount of radioactive material which ionises the air between two electrically charged plates.  When smoke enters the alarm, it disrupts the flow of ionised air between these two plates causing the alarm to sound.
The latest research points towards photoelectric smoke alarms being the preferred choice, particularly due to their faster response to smouldering fires, which are the most common fires in residential buildings. In Queensland, all new installations of smoke alarms after 1st January 2017 must be photoelectric and be AS 3786:2014 compliant.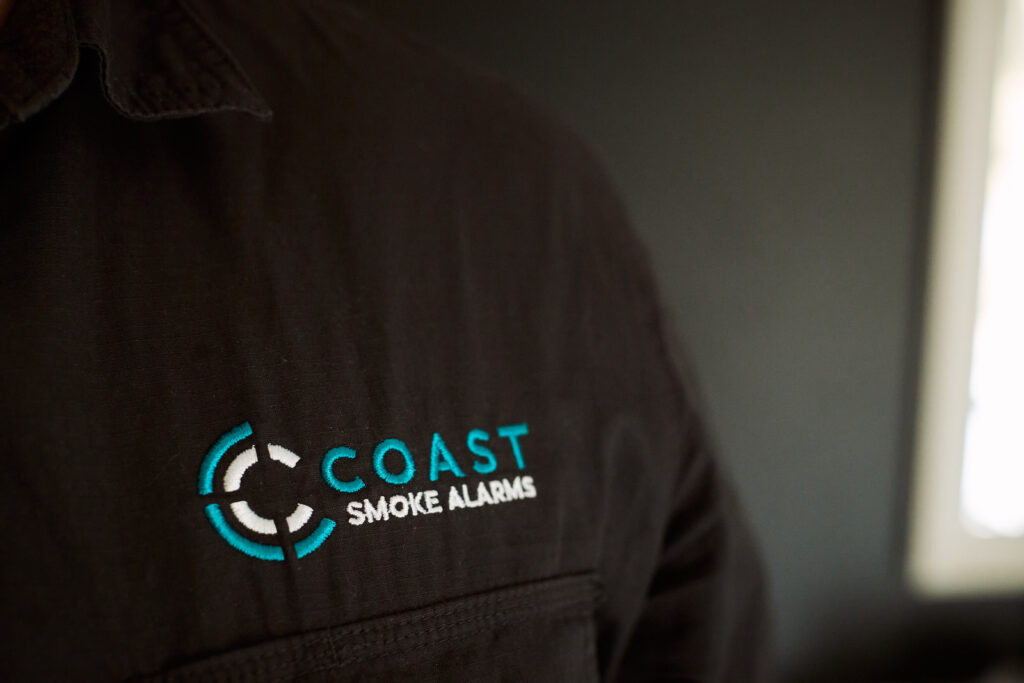 There are many brands of smoke alarms available on the market and while it may be tempting to opt for cheaper models, that initial saving will be more than offset by the consequences of those alarms potentially failing to operate properly due to a variety of inferiorities, including lacking the high quality components needed to cope with the harsh, humid Queensland environment.
At Coast Smoke Alarms, while we cover warranty work for Red, MATelec and PSA smoke alarms, our alarms that we choose to install are the following: Cavius, Clipsal and Emerald Alarms.
But what's the difference between these brands, and which is the right choice for your property?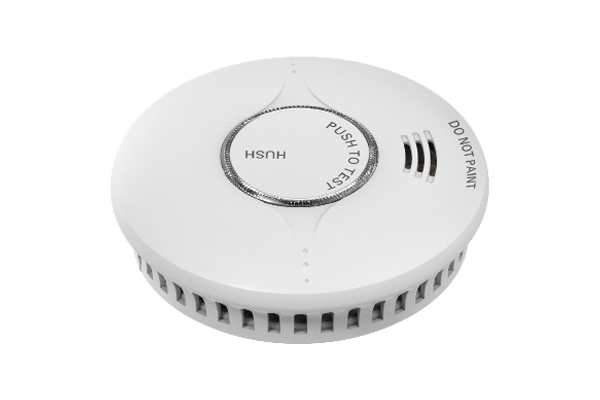 100% Australian owned, Emerald expanded from LED lighting to smoke alarms in 2018. A reliable, energy-efficient product, we consider this to be a great entry-level smoke alarm for your property. While Emerald is certainly capable of alerting you to the presence of smoke within the home, they can be more prone to false alarms than other brands in extremes of temperature and humidity, only designed to withstand humidity of up to 85% and a temperature range of 5°C to 45°C.
Established in 1920, this well-known quality electrical brand is globally-owned but locally managed in Australia. Clipsal Fire Tek® alarms are audited and tested annually to carry the 5 Ticks mark of quality assurance from SAI Global. A popular but more expensive alternative to Emerald, Clipsal is better suited to the extremes of Queensland's environment. These devices have a higher humidity tolerance of 95% and a capacity to function well in a temperature range of 0°C to 45°C, which means a lower risk of false alarms.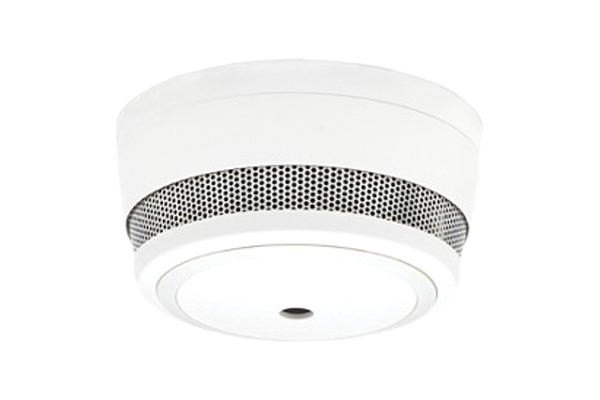 Of all the smoke alarms installed by CSA, Cavius represents the best value for money. 
A Danish brand established in 2011 focused on technology and aesthetics, these discrete and stylishly-designed alarms have an optimal chamber size and fire detection algorithm for early smoke detection and fewer false alarms. 
Contributing to that dependability regarding false alarms is the superior humidity and temperature tolerance of Cavius devices. With a humidity tolerance matching Clipsal's 95%, but with a superior temperature tolerance range of -10°C to 70°C, Cavius is our most reliable alarm when it comes to the unique challenges of Queensland's environment. When combined with the 10-year warranty for full lifespan of the smoke alarm, it's little wonder that Cavius is the preferred choice of protection for home sellers, home owners, landlords and property managers.
Conclusion: Smoke Alarm Installation
Regardless of which of these quality smoke alarms you choose to install to ensure home safety, the one consistent element is the importance of having these systems placed by a reliable, professional smoke alarm installer. So don't leave anything to chance. You won't be getting the highest degree of safety if you place a high-quality smoke alarm in the wrong place or if that device isn't properly maintained. 
Coast Smoke Alarms provide a high-quality service to properties all over the Sunshine Coast and North Brisbane, giving both tenants and landlords alike the peace of mind that can only come from knowing that those alarms don't just keep person and property safe, but also meet compliance legislation.
So head to https://coastsmokealarms.com.au/upgrade today, because the only safe alarm is a working alarm.